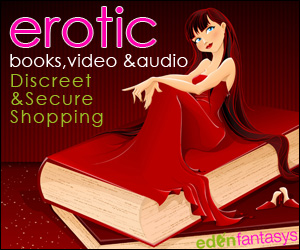 The Fifty Shades books have taken many women by storm. It's one of those books you just can't get enough of. The Fifty Shades Trilogy is composed of three erotic novels by British author E. L. James. I have read the 1st book and now I am on to the second book. I can honestly say, I just can't get enough! If you haven't read these books what are you waiting for? Grab a copy now!
Fifty Shades of Grey: Book One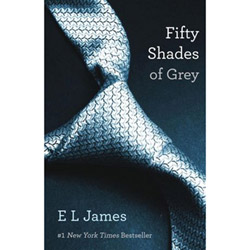 The 1st book opens up when college student Anastasia Steele goes to interview young billionaire entrepreneur Christian Grey, she encounters a man who is brilliant, gorgeous and intimidating. Innocent Ana is startled to realize she likes this man and, despite his enigmatic reserved self, finds she is desperate to get close to him. Christian Unable to resist Ana's beauty, wit, and independent spirit, Grey admits he wants her too, but Ana is shocked yet thrilled by Grey's singular erotic tastes.
Ana is easily overwhelmed by all the trappings of success-his multinational businesses and his vast wealth. Christian was adopted by a loving family, yet he is a man tormented by demons and consumed by the need to control. When the couple embarks on a daring, passionate relationship, Ana discovers Christian Grey's secrets and explores her own dark desires. What's intriguing is she learns how Christian learned to be the way he is.
The second book begins with Anastasia Steele starting a new career with a Seattle publishing house. She is also saddened by the recent breakup of her relationship with Christian Grey.
But desires and thoughts for Christian still consume her, and she is unable to eat or think straight without him. Christian of course ends contacting her again and when he proposes a new arrangement, Anastasia can't say no. They rekindle their relationship, and Anastasia learns more about the mysterious past of her man.
While Christian wrestles with his inner demons, Anastasia must confront the anger and envy of the women who came before her, and make the most important decision of her life.
Fifty Shades Freed: Book Three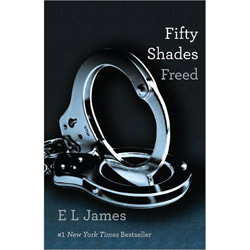 I still haven't read book three, but here is a quick summary of what happens in the last book of the trilogy.
Ana demands a deeper commitment. Determined to keep her, Christian agrees.Now, Ana and Christian have it all-love, passion, intimacy, wealth, and a world of possibilities. The couples ends up getting married. Ana knows that being married to Christian will not be easy, and that being together will pose challenges that neither of them would anticipate. Ana must somehow learn to share Christian's opulent lifestyle without sacrificing her own identity. And Christian must overcome his compulsion to control as he wrestles with the demons of a tormented past.
Eden Fantasys
has an extensive selection of the latest erotic romance books.What I like is you can read reviews on everything from books to adult products before you purchase. The Entire Shades of Grey Trilogy is available at Eden Fantasys,priced at $15.95 per book. Erotic ans amusing,  the Fifty Shades Trilogy is a tale that will obsess you, possess you, and stay with you forever! Happy reading ladies!
Disclosure:
I received a gift card as compensation for this post. All opinions are my own and not those of Eden Fantasys.  "EdenFantasys.com is known for their adult products, but did you know that they also carry massage oils and bath and body products?